Check back here regularly to see Great Falls Public Schools Foundation on the news. 
Pyette family recognized for contribution to Memorial Stadium turf
KRTV News in Great Falls, Montana
Great Falls Association of Realtors gives to homeless students in need
By Tarvarious Haywood, Reporter
KFBB.com News, Sports and Weather
There are over 300 homeless students and the number is growing.
 Tuesday, the Great Falls Association of Realtors teamed up with Mackenzie River Pizza in town to help raise funds for these students who live in vehicles,  shelters, and makeshift homes. 
Kory Goodau, local realtor said it was a no brainier to team up with the restaurant who hosted this fundraiser.
Goodau said no one plans on being homeless especially children and any thing they can to do help someone out, will better the community as a whole.
Tuesday 20 percent of Mackenzie River's proceeds will go directly into helping these children get off the streets.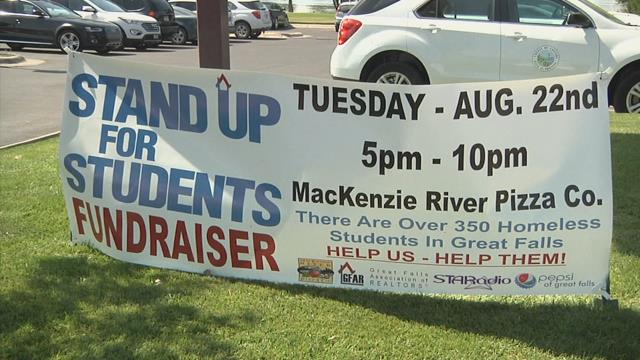 Local schools receive more than $54,000 in grants
By Melinda Zosh, Reporter
Great Falls - A new grant is helping some 8th graders at North Middle School transition into the 21st century, and with the help of some state of the art technology, they're also sharpening up their deejay skills. 
Right now, the students are practicing on 15 brand new electronic keyboards. This new technology came about thanks to a $3,000 grant, which was awarded by the Great Falls Public Schools Foundation.Before the new keyboards arrived, students were using outdated equipment, including, floppy discs, in order to save their musical work.
"They got something that they can take home and say look what I did in music class. With the old keyboards, it stayed here. They could play for the class, they could show the recordings to the class, but it stayed in the class. This allows them some ownership outside the classroom," said Ellen Forslund, a choral general music teacher at North Middle School. 
Students can now hook up their new keyboards to computers and mix, record and manipulate their work, much like a DJ does. This project is just one of 26 that totaled more than $54,000 in Discovery Grants for schools across the district.