Check back here regularly to see Great Falls Public Schools Foundation on the news.
Discovering the Future
By Tarvarious Haywood, Reporter
Posted: Feb 10, 2018 7:48 PM MST
KFBB.com News, Sports and Weather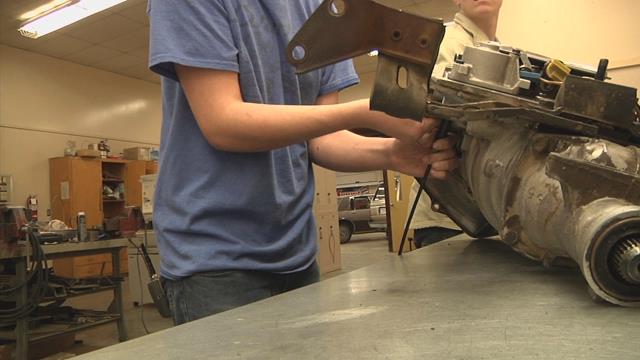 We begin our series discovering the future, where we highlight how schools around the electric city are spending grants given by the Great Falls Public Schools Foundation.
Students at CMR in Mr. Shaun Kohut's, auto tech class has a 1984 Pontiac they have been trying to complete for almost 2 years. The donor car was selected as a test bed for a fuel mileage testing project, where students plan and test theories related to fuel mileage.  

Pat says it's not just piecing together a project car.  The young mechanics also apply math, physics and chemistry to help them work every part of their brains.
The Great Falls Public Schools Foundation donated 3,000 dollars as part of the annual Discovery Grant. One student says it's an amazing feeling to have people support your dreams. Another said this gives him the opportunity to have real-world experience and prepare him for life after graduation.
Shaun said that even though auto tech classes is a dying trade in high schools. He sees these students future pretty bright in whatever field they choose.
Great Falls Public Schools Foundation announces recipients of Discovery Grants
By: Margaret DeMarco - MTN News
The Great Falls Public Schools Foundation announced the recipients of this year's Discovery Grants.
This year, the foundation awarded grants to 33 teachers amounting to more than $93,000.
They highlighted Mountain View Elementary School for the "21st Century Transformation" grant.
 "My favorite part would have to be how hard the PTA and all the teachers are working to get this for the students in the community," said sixth-grade student Paige Mackenstadt.
Five of the school's teachers came together to submit a grant application to the foundation.
The school was awarded $15,000 to transform its library into a modern media center.
"I think it is just really great to have the students come into the library and they are really excited to be here. The whole atmosphere to me just feels a lot more relaxed and the kids are able to learn a lot easier," said librarian Jennifer Crisman. 
The PTA and leadership team also provided additional funding for the project.
The media center was finished for students to enjoy at the beginning of the school year.
Great Falls Association of Realtors gives to homeless students in need
There are over 300 homeless students and the number is growing.
Tuesday, the Great Falls Association of Realtors teamed up with Mackenzie River Pizza in town to help raise funds for these students who live in vehicles,  shelters, and makeshift homes. 
Kory Goodau, local realtor said it was a no brainier to team up with the restaurant who hosted this fundraiser.
Goodau said no one plans on being homeless especially children and any thing they can to do help someone out, will better the community as a whole.
Tuesday 20 percent of Mackenzie River's proceeds will go directly into helping these children get off the streets.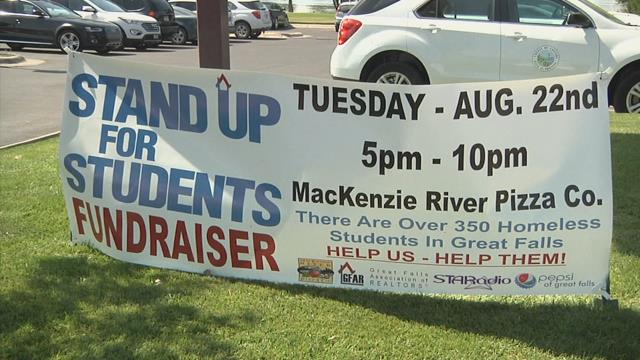 Local schools receive more than $54,000 in grants
By Melinda Zosh, Reporter
Great Falls - A new grant is helping some 8th graders at North Middle School transition into the 21st century, and with the help of some state of the art technology, they're also sharpening up their deejay skills. 
Right now, the students are practicing on 15 brand new electronic keyboards. This new technology came about thanks to a $3,000 grant, which was awarded by the Great Falls Public Schools Foundation.Before the new keyboards arrived, students were using outdated equipment, including, floppy discs, in order to save their musical work.
"They got something that they can take home and say look what I did in music class. With the old keyboards, it stayed here. They could play for the class, they could show the recordings to the class, but it stayed in the class. This allows them some ownership outside the classroom," said Ellen Forslund, a choral general music teacher at North Middle School. 
Students can now hook up their new keyboards to computers and mix, record and manipulate their work, much like a DJ does. This project is just one of 26 that totaled more than $54,000 in Discovery Grants for schools across the district.